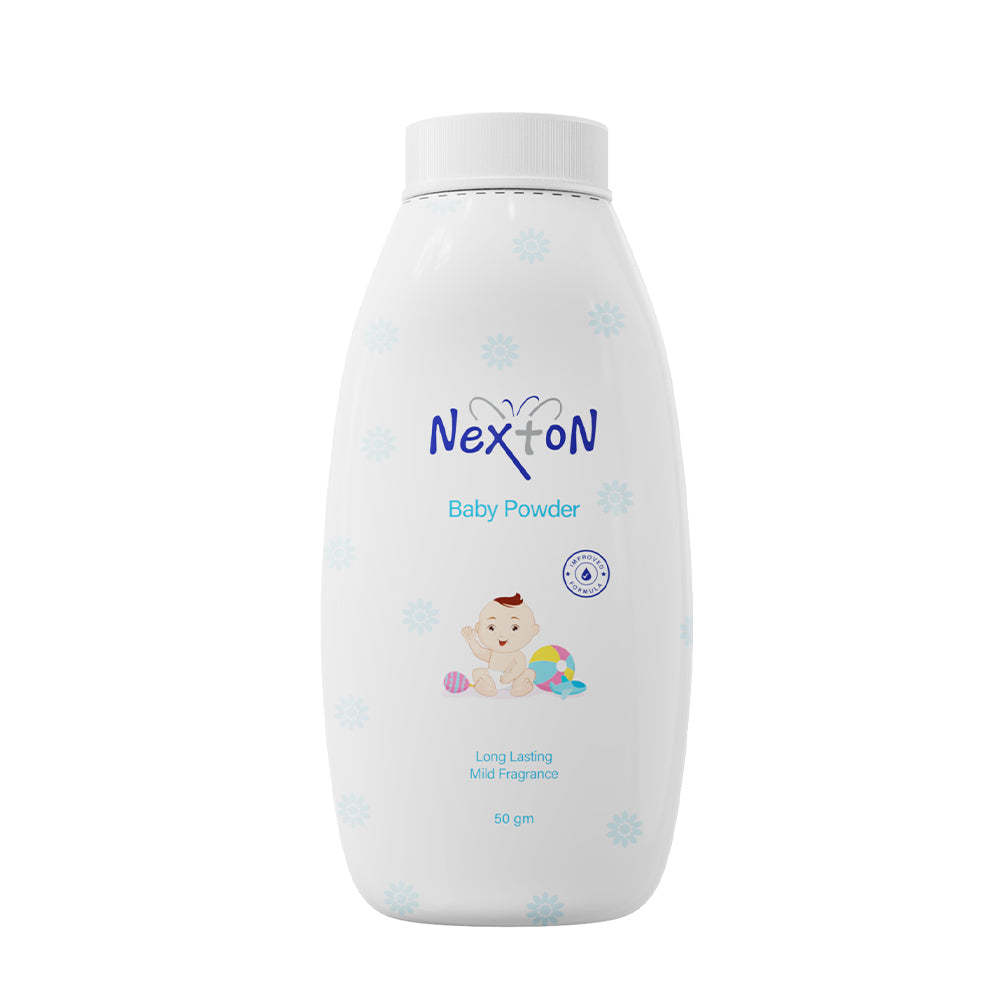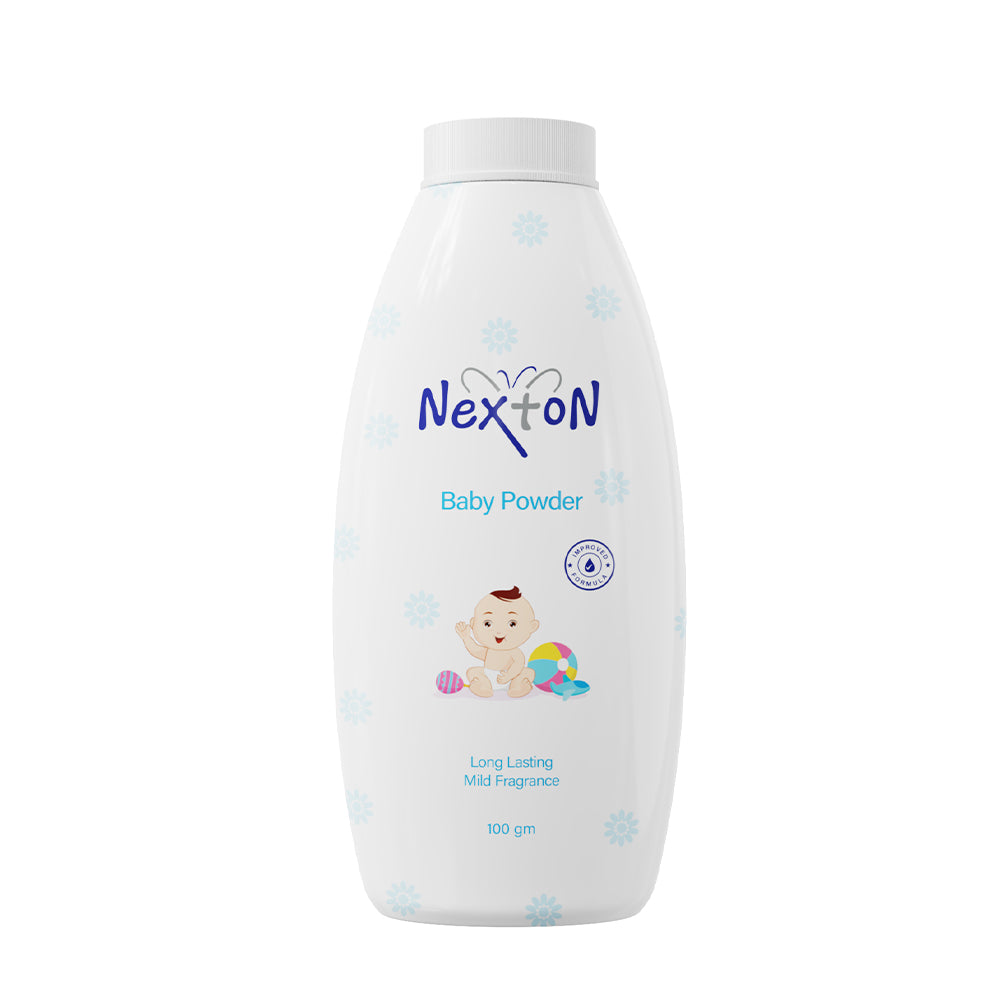 Nexton White Baby Powder
---
Nexton baby powder helps to protect your baby's delicate soft skin and eliminate friction while keeping skin cool and comfortable. It protects your dearest one's skin from excess moisture and leave it soft and smooth. It provides protection against wetness and its classic fragrance makes your baby feel fresh and smells good.
Keeps the baby's skin cool & comfortable.
❃  Gentle to use & never harsh.
❃  Long lasting floral fragrance.
❃  Dermatologist tested and hypoallergenic.
Silicon Dioxide, Magnesium Oxide, Boric Acid, Starch, Fragrance.
Shake powder and sprinkle onto your hands then smooth onto baby's skin.