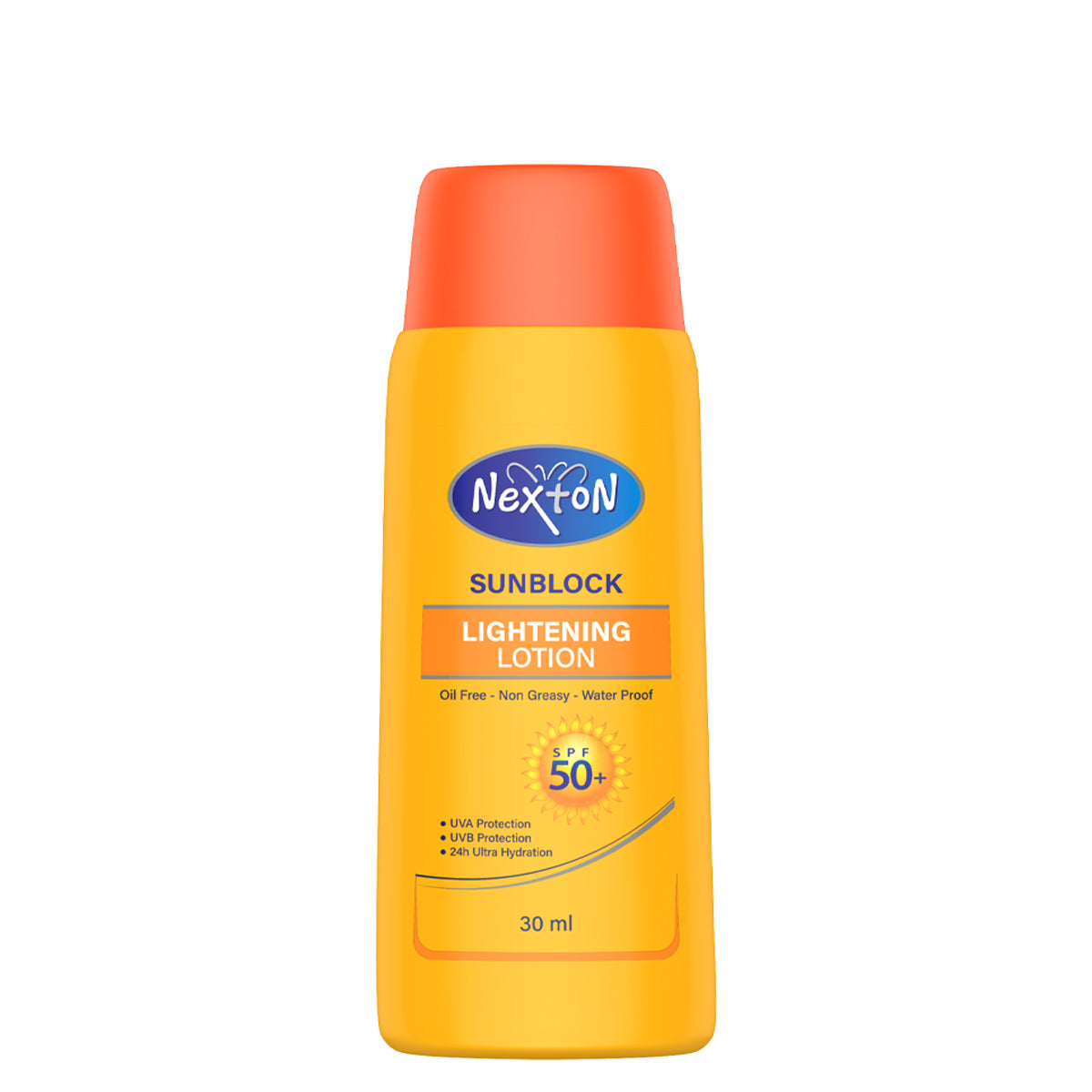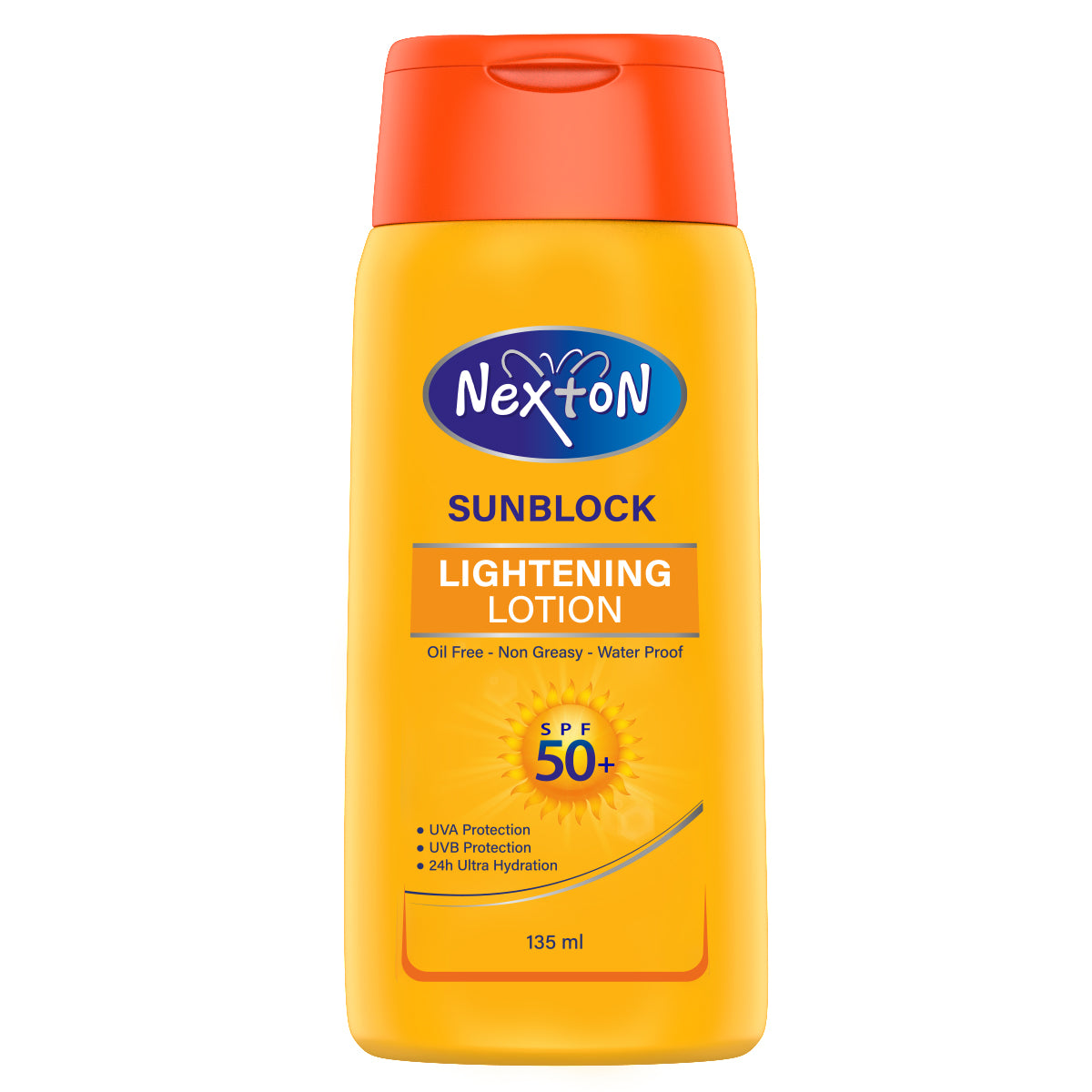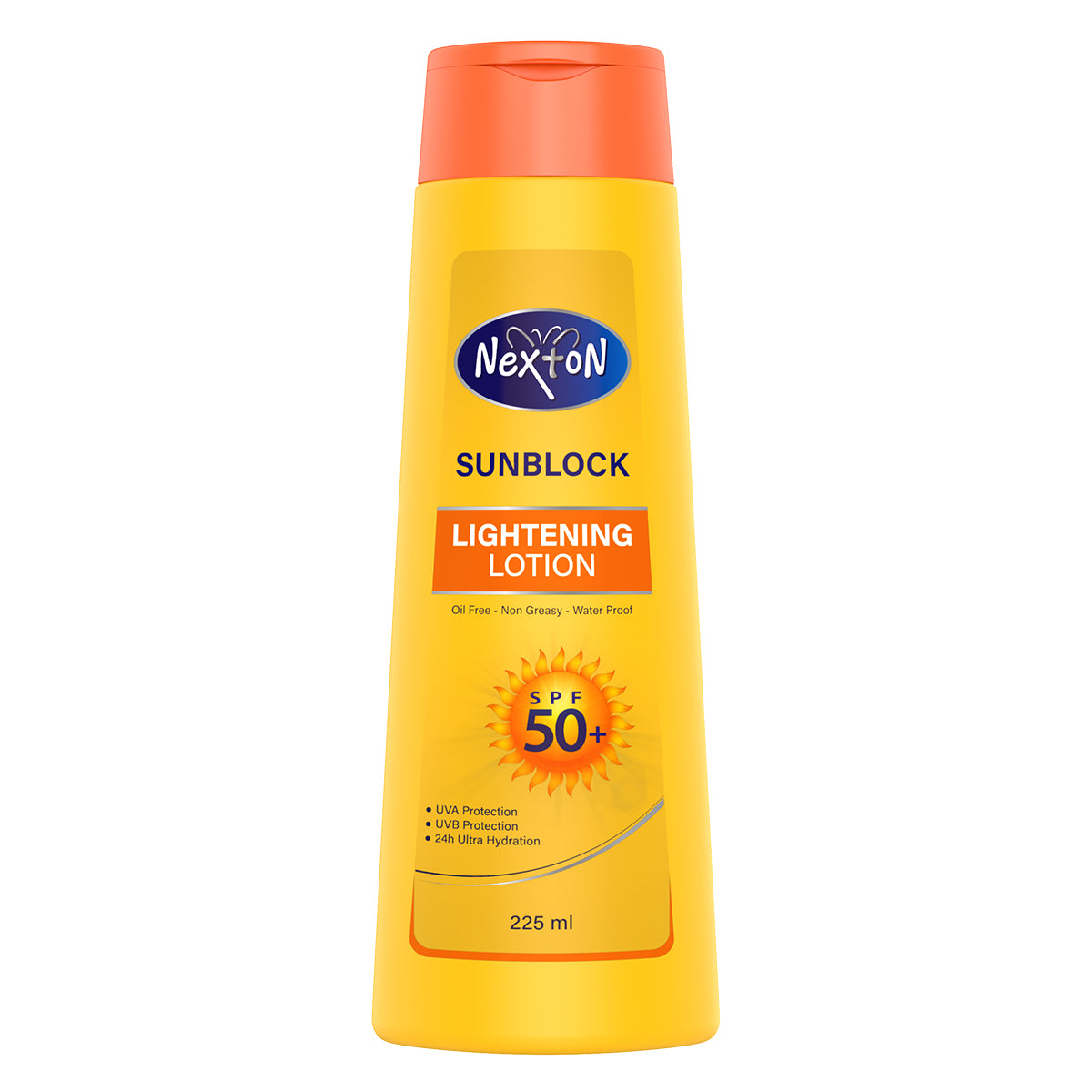 Nexton Sunblock Whitening Lotion
---
Nexton sunblock Whitening lotion has a quickly absorbed formula that protects your skin from sun damage and offers deep, long lasting moisture. It takes care of your skin better than anything else. It protects your skin from UVA/UVB Rays. It moisturizes your skin and keeps the side effect of heat and pollution and protects your skin from dark circles, dullness and dryness. It acts as a shield from dirt and debris. With regular use your skin feels younger, nourished and glowing.
❃  Oil Free, Non greasy & water proof
❃  UVA & UVB Protection
❃  24h Ultra Hydration
Aqua, Stearic Acid, Cetyl Alcohol, Sorbitol, Benzophenone-3, Octyl Methoxycinnamate, Dimethicone, Zinc Oxide, Titanium Dioxide, Preservatives & Fragrance
Take a small quantity of the Nexton Sunblock on your hand, gently rub your hands together and apply evenly on your face and exposed body parts.