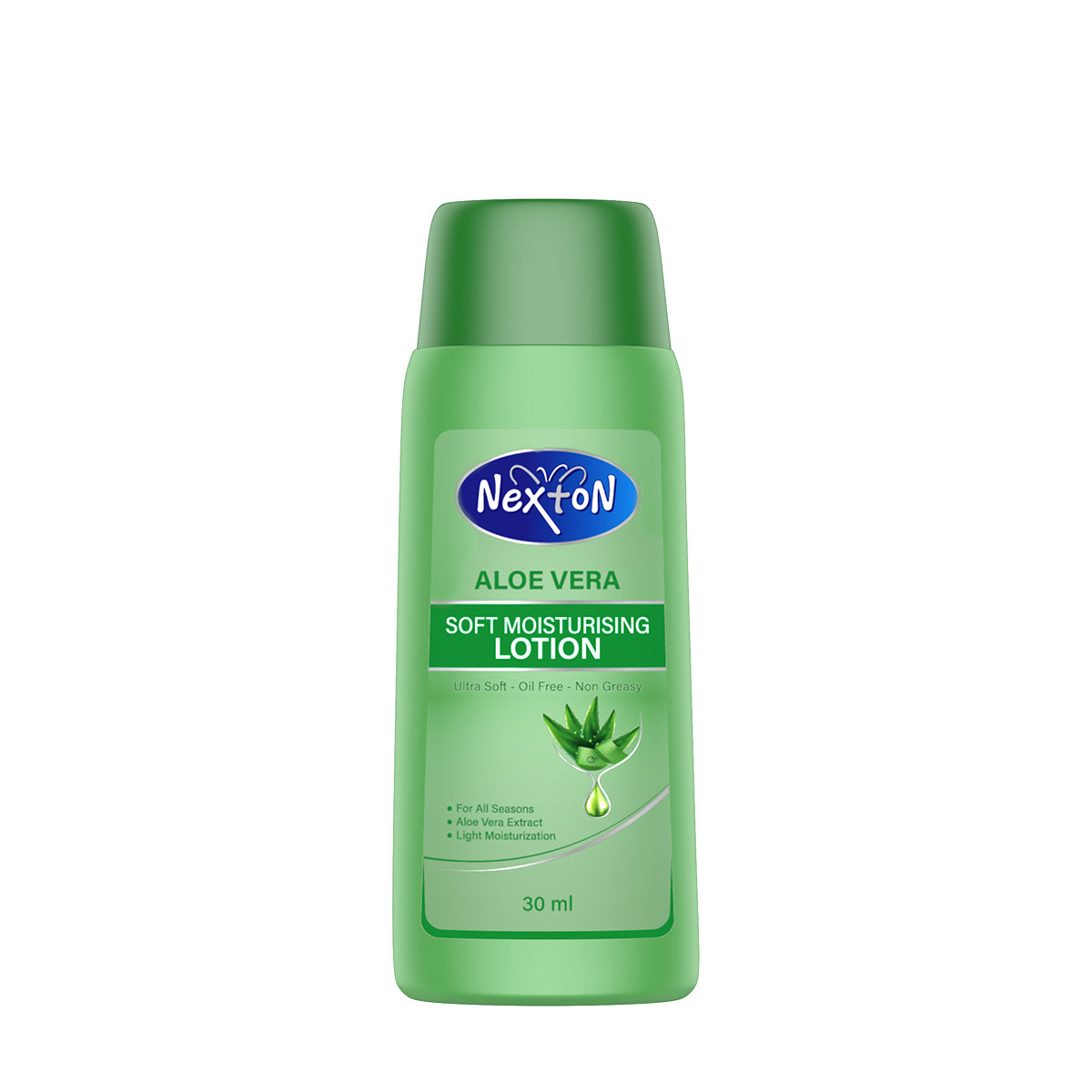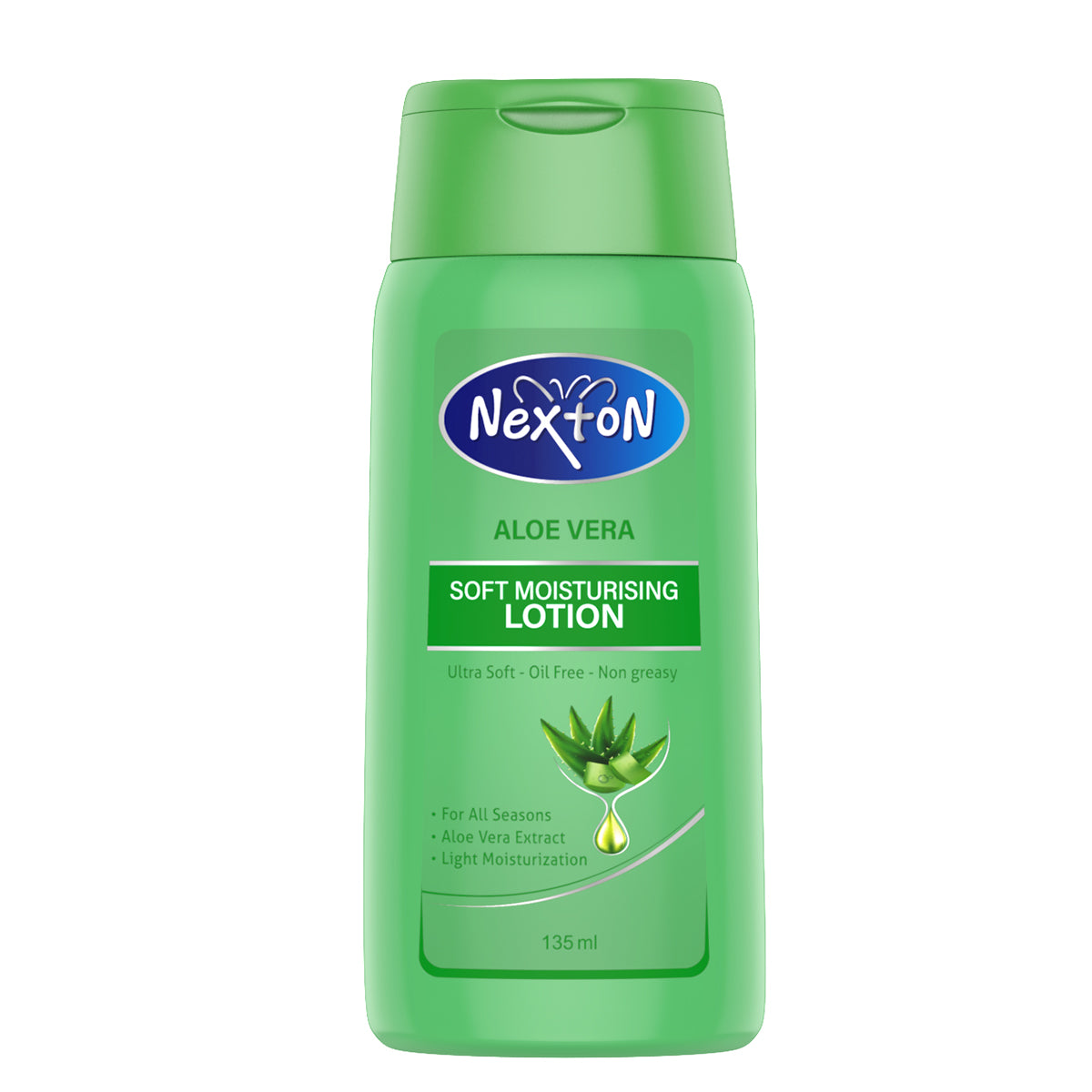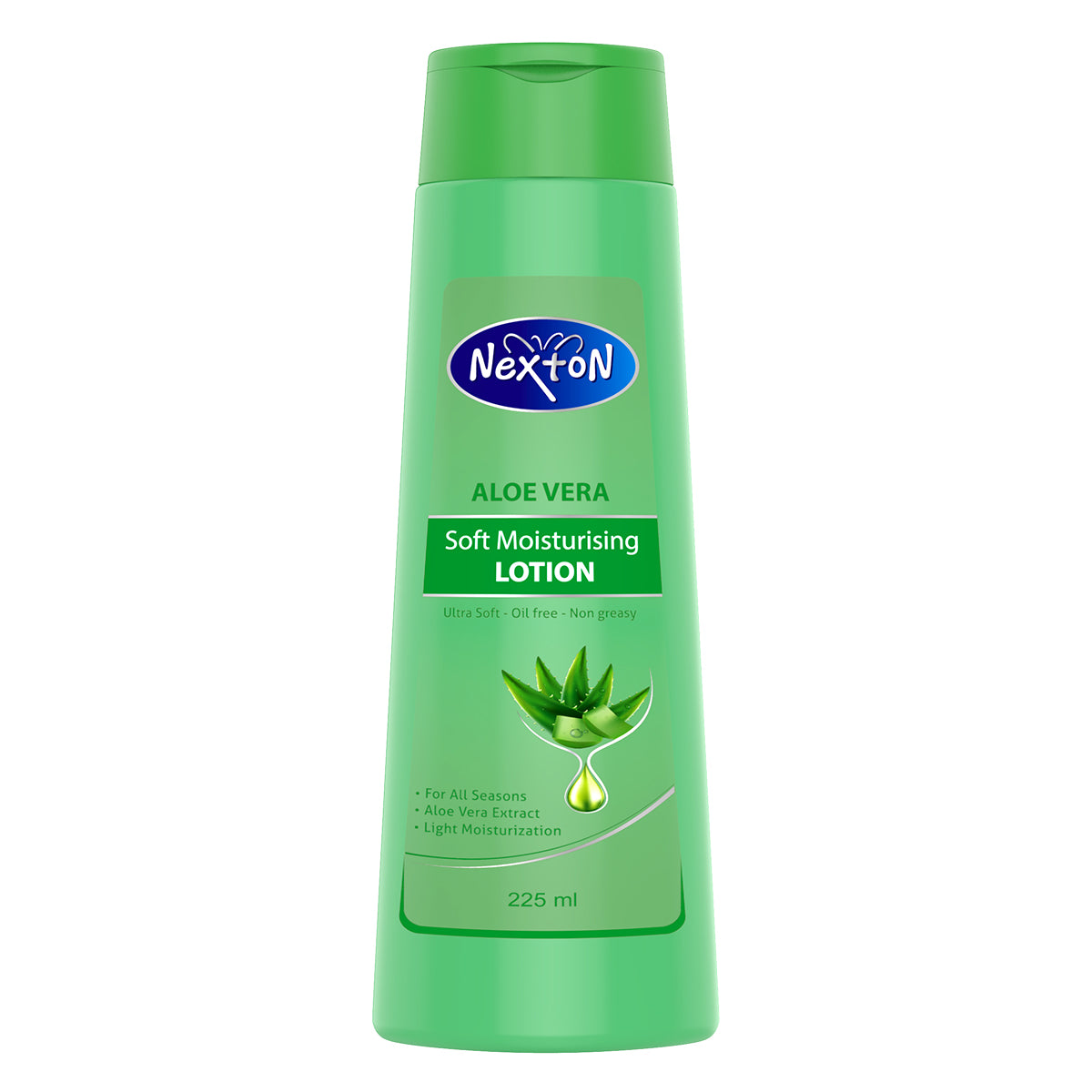 Nexton Aloe Vera Lotion
---
Nexton Aloe Vera soft Moisturizing lotion delivers deep nourishing moisture. The lotion infused with the Aloe Vera and Vitamin A, D &E absorbs immediately and providing noticeably smoother, soft and supple skin. It protects the skin form drying and moisturizes it without giving it a greasy feel. It is a light weight lotion with easy application and perfect for daily use.
❃  Vitamins and Aloe Vera enriched.
❃  Suitable for all skin types & for all seasons.
❃  Non Greasy Formula
Glycerol, Triethanolamin, Propylene Glycol, Isopropyl Myristate, Stearic acid, Cetyl Alcohol, Emulsify wax, Bees Wax, Aloe Vera, Rose Extract, Liquid Paraffin, Tocopheryl Acetate(Vitamin E), Silicon, Methyl Paraben, Propyl Paraben Fragrance
Apply every day all over the body. In case of contact with eyes, wash thoroughly.