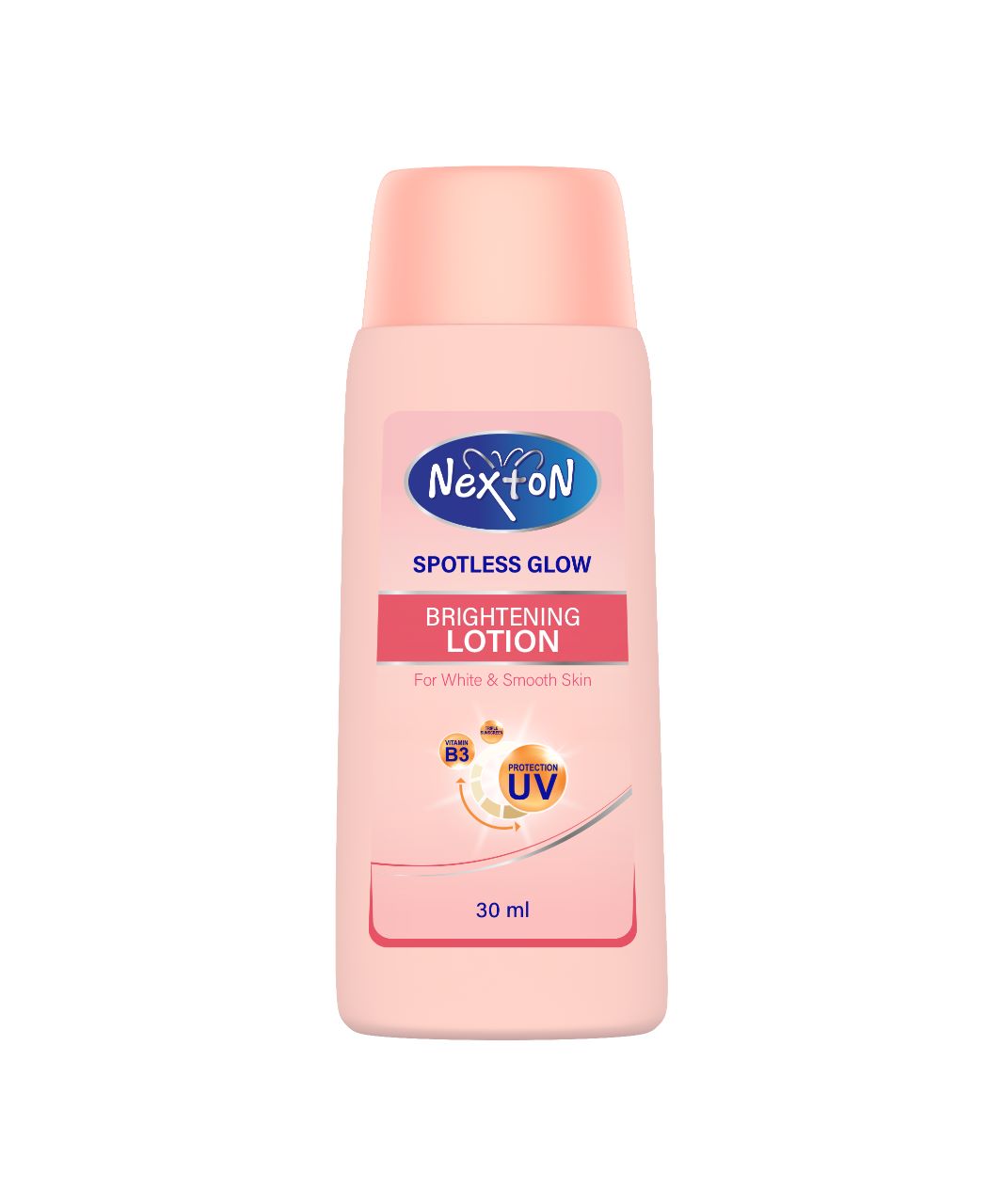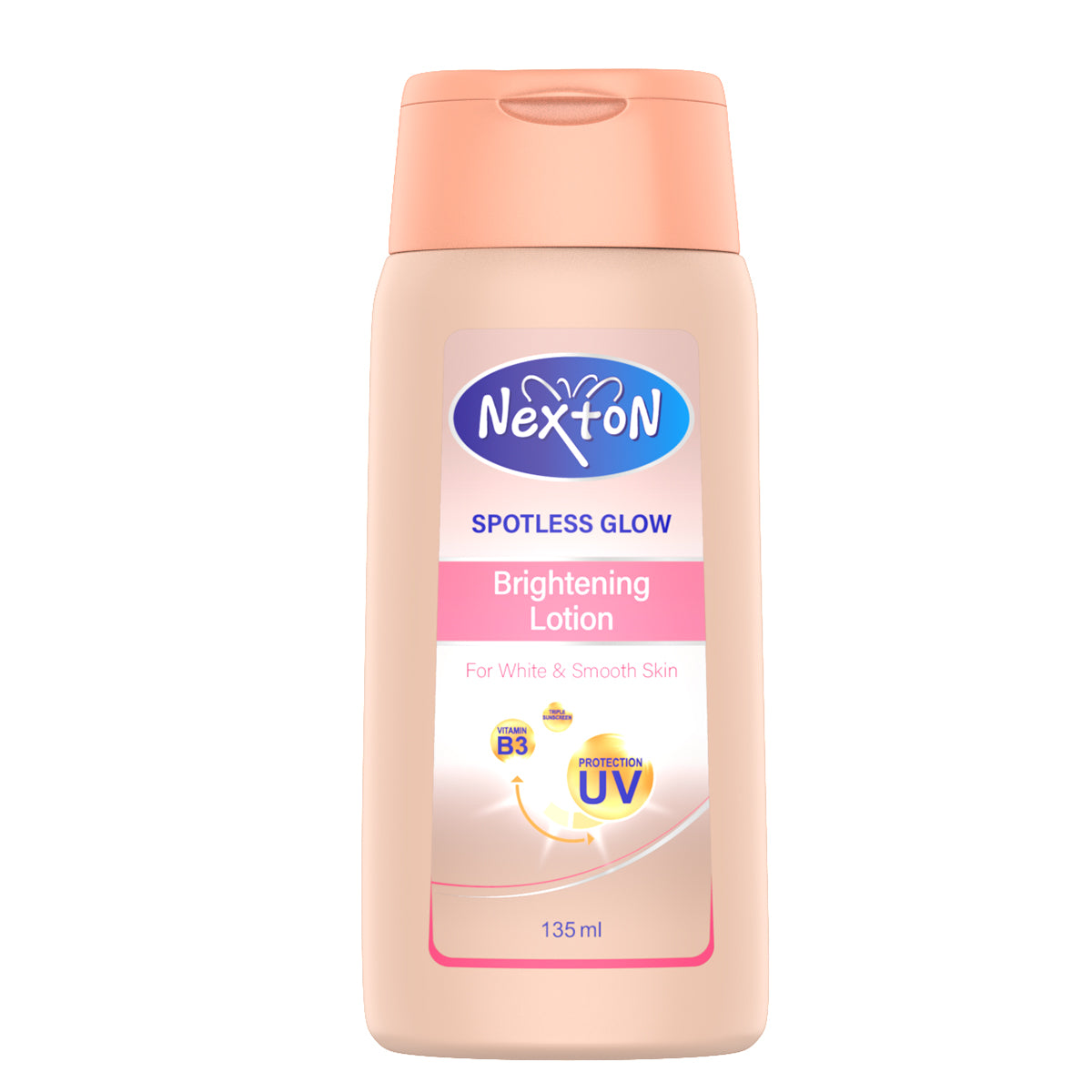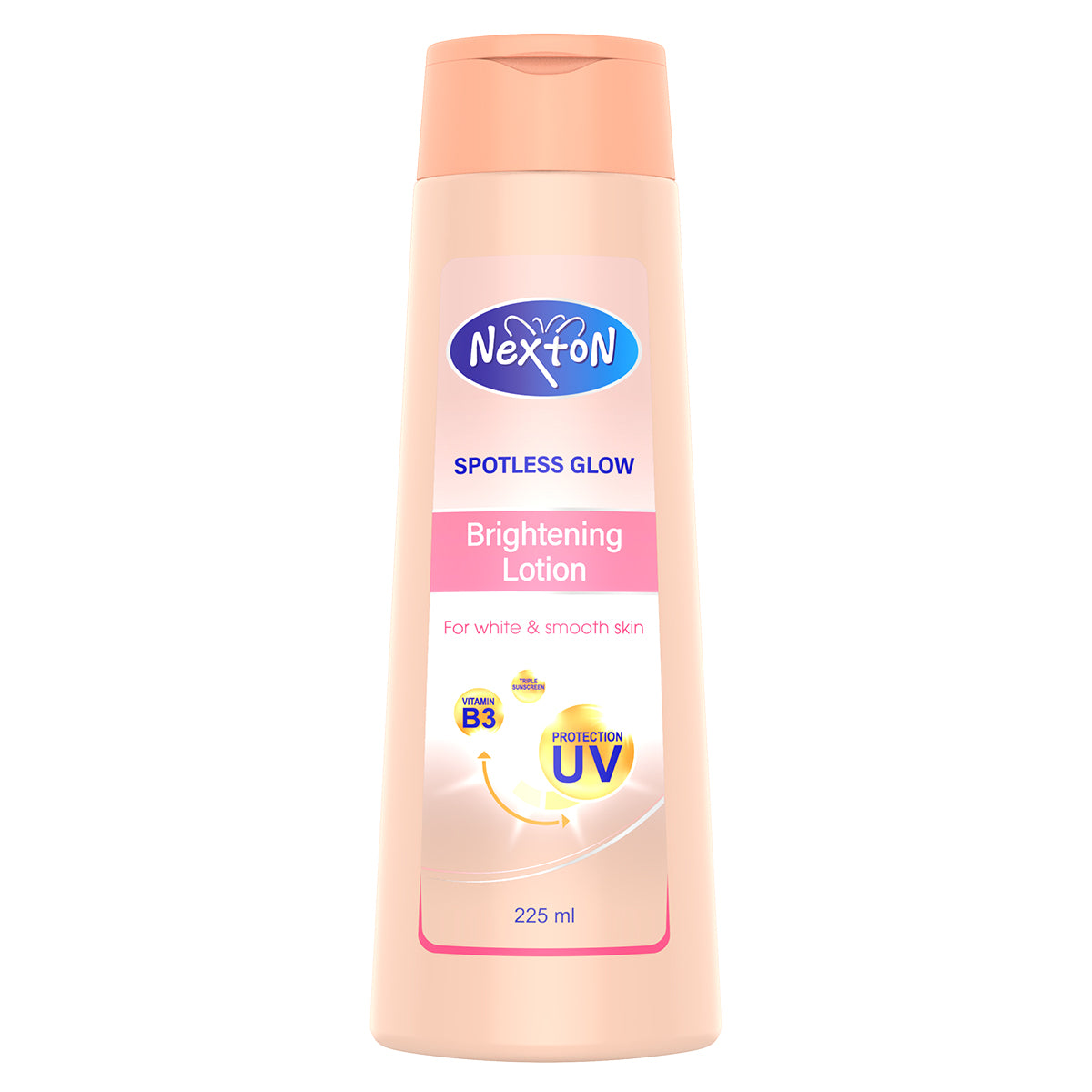 Nexton Spotless White Fairness Lotion
---
Nexton spotless white fairness lotion brightens complexion, lightens the dark spots, reduces pigmentation and protects from sun damage. Spotless White Lotion with Vitamin B3 & E formula not only lightens and moisturizes the skin but also hydrates and nourishes it. Its regular use will improve skin texture and make your skin smooth and soft.
❃  UV Protection & Triple Sunscreen.
❃  Vitamin B3 & E enriched.
❃  Gives spotless white skin.
Aqua, Glycerol, Triethanolamin, Propylen Glycol, Isopropyl Myristate, Stearic Acid, Cetyl Alcohol, Emulsify Wax, Bees Wax, Kojic Acid, Vitamin B3, Liquid Pareffin, Tocopheryl Acetate (Vitamin E), Silicon, Methyl Paraben, Propyl Paraben, Fragrance.
Apply to face & neck, morning & evening. Avoid contact with eyes. In case of contact with eyes, flush thoroughly with water.