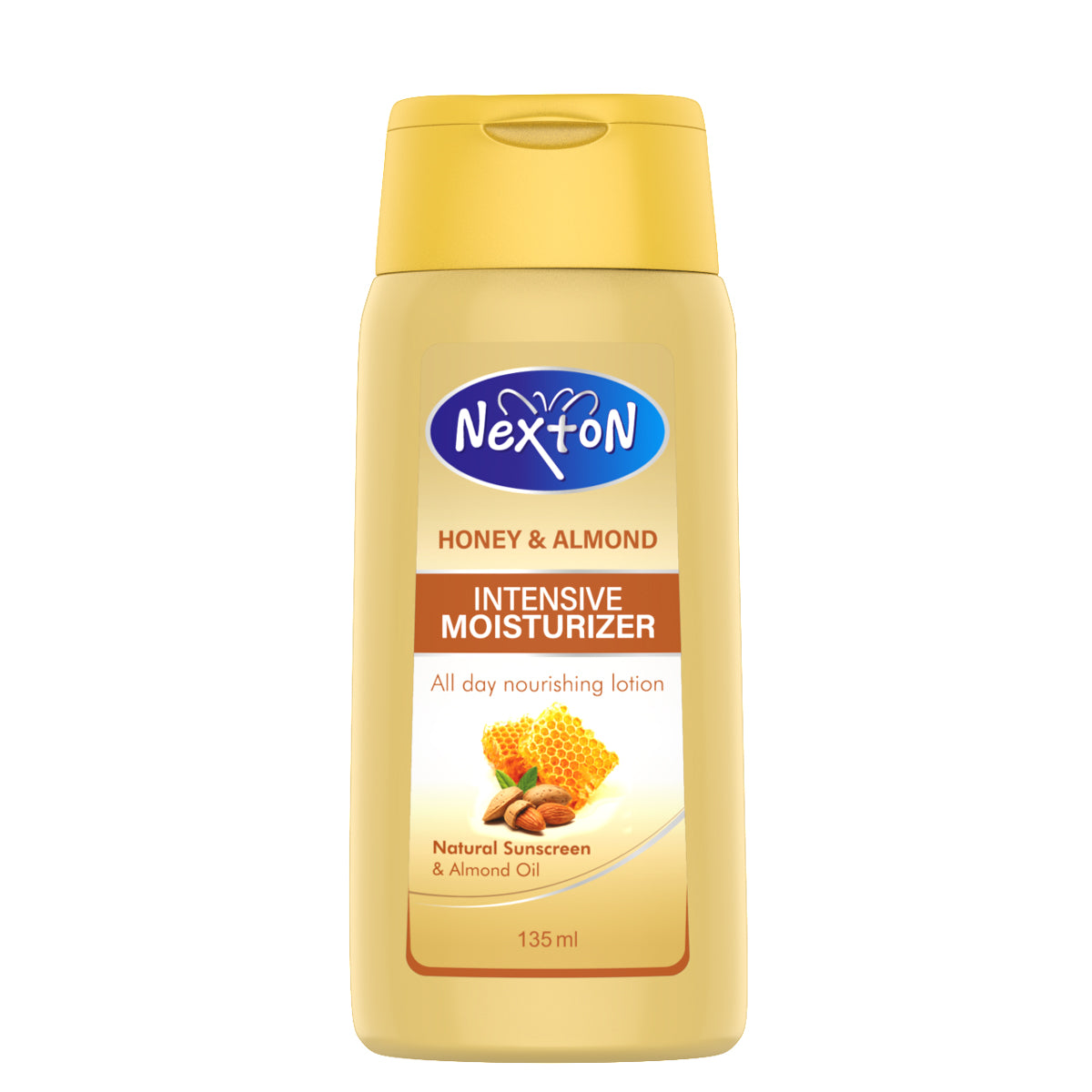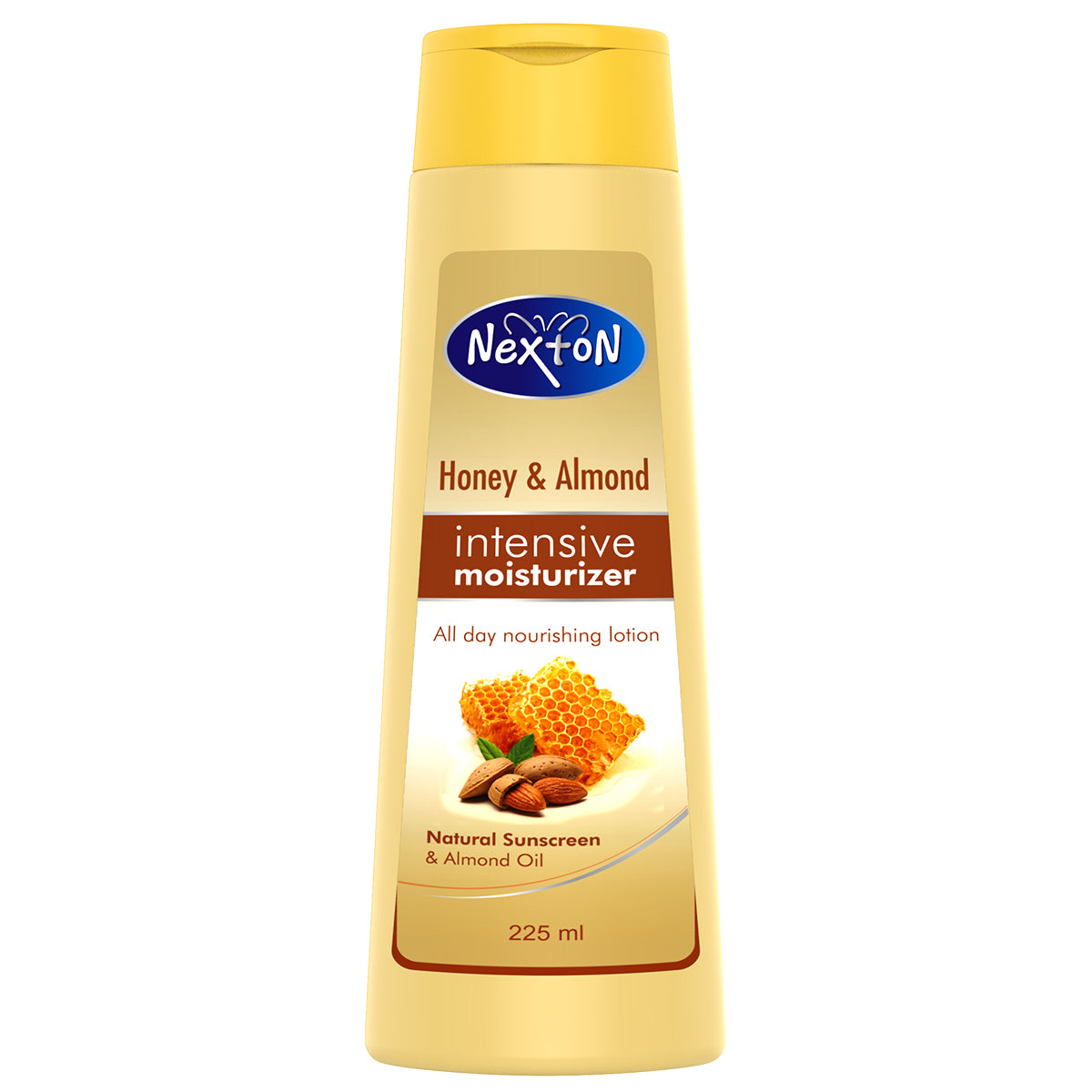 Nexton Honey & Almond Moisturizing Lotion
---
Nexton honey and almond Moisturizing lotion is specially formulated for dull and dry skin which heals roughness and dryness providing your skin intense moisture and hydration. Goodness of almonds and natural hydration properties of honey gives feathery touch to the skin and imparts glow. Honey and Almond moisturizer provides smooth soft skin with sunscreen protection.
❃  Intensive moisturizer & soothes away dullness
❃  All day nourishing Lotion
❃  Natural Sunscreen & Almond Oil.
Aqua, Glycerol, Triethanolamin, Propylen Gyal Isopropyl Myristate, Stearic Acid, Cetyl Alcohol, Indy Wax, Bees Wax, Honey, Almond Extract, Liquid Pen Tocopheryl Acetate (Vitamin E), Silicon, Methyl Paraben, Propyl Paraben, Fragrance.
Apply to face & neck, morning & evening. Avoid contact with eyes. In case of contact with eyes, flush thoroughly with water.