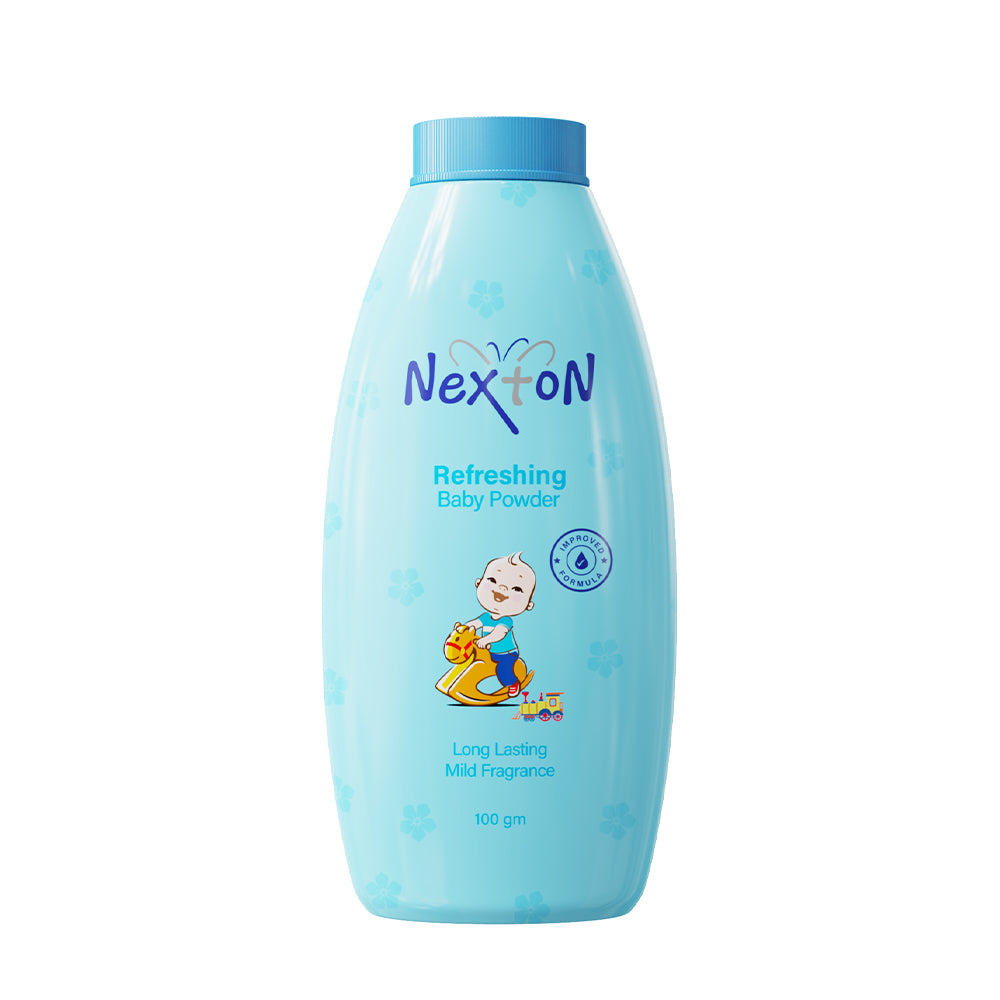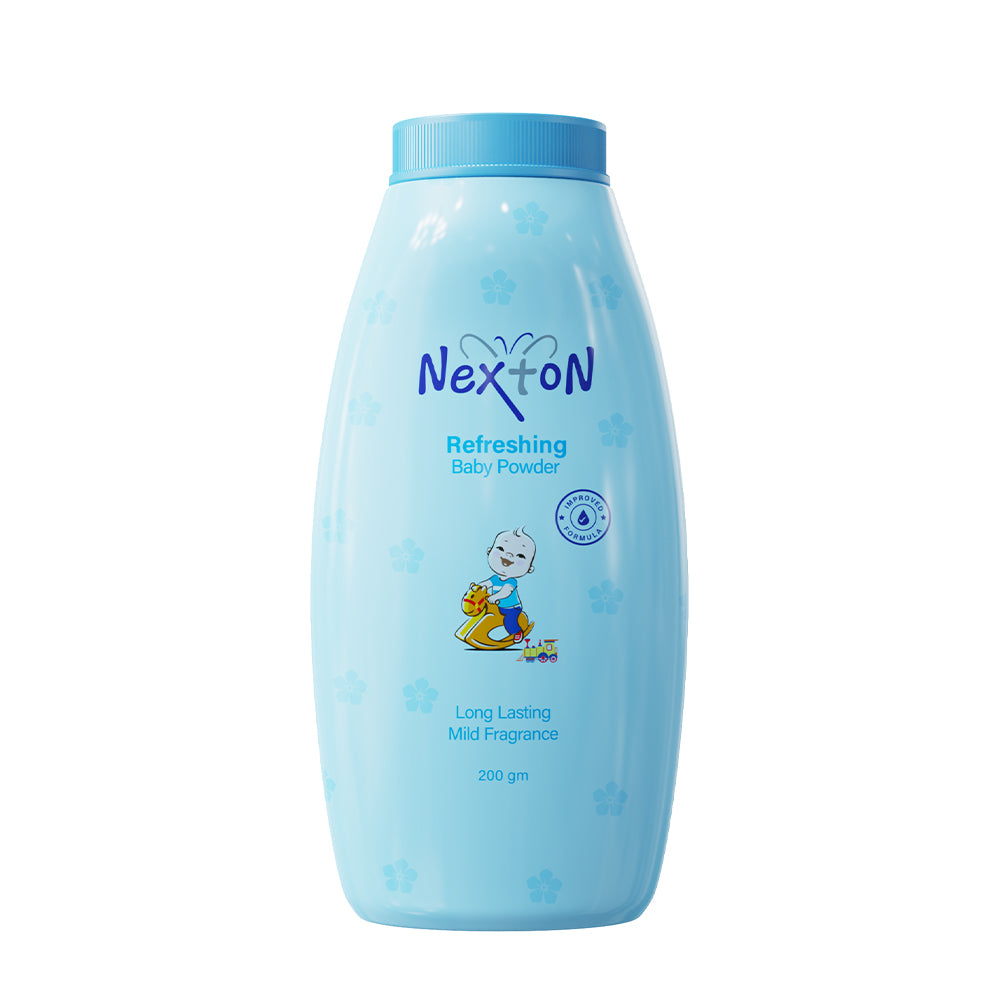 Nexton Baby Powder (Refreshing)
---
Nexton Refreshing baby powder is specially formulated for your little one's sensitive skin. It absorbs excessive moisture from the skin, keeps the body dry and comfortable and relieves Irritation caused by humidity. Baby powder sprinkled onto the skin to soak up sweat and keeps your baby active and refreshed, preventing your baby's skin from damp sensation.
❃  Keeps baby's skin dry & refreshed.
❃  Hypoallergenic Formula makes skin soft & comfortable.
❃  Clinically proven to be gentle & mild for baby skin.
Silicon Dioxide, Magnesium Oxide, boric acid, Starch,
fragrance
Shake Powder and sprinkle onto your hands than smooth onto baby's skin.