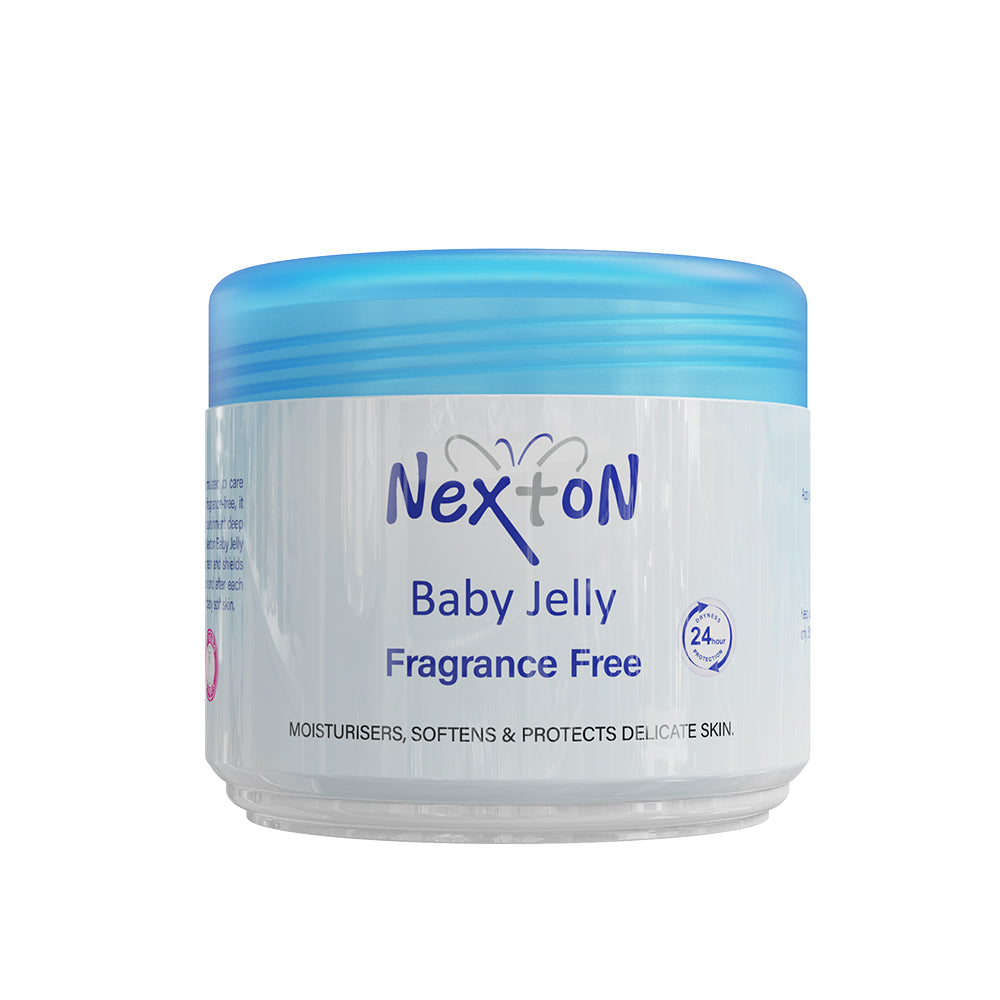 Nexton Baby Jelly (Fragrance Free)
---
Nexton baby jelly is specially formulated to care gently for baby's sensitive skin. It is mild and fragrance free. Our baby jelly absorbs quickly and provides moisture and nourishment to baby's delicate skin. Its protective barrier gives shield to baby's skin from any harm. It locks in moisture and prevents the skin from any harm as it is hypoallergenic and gives shield to baby's soft and mild skin.
❃ Gives 24 hours protection.
❃ Hypoallergenic Formula.
❃ Fragrance Free.
Gently massage this Nexton baby jelly into damp skin after a bath or a warm shower.
Also apply it to your face or neck twice a day. In case of contact with eyes, wash it thoroughly
with water.