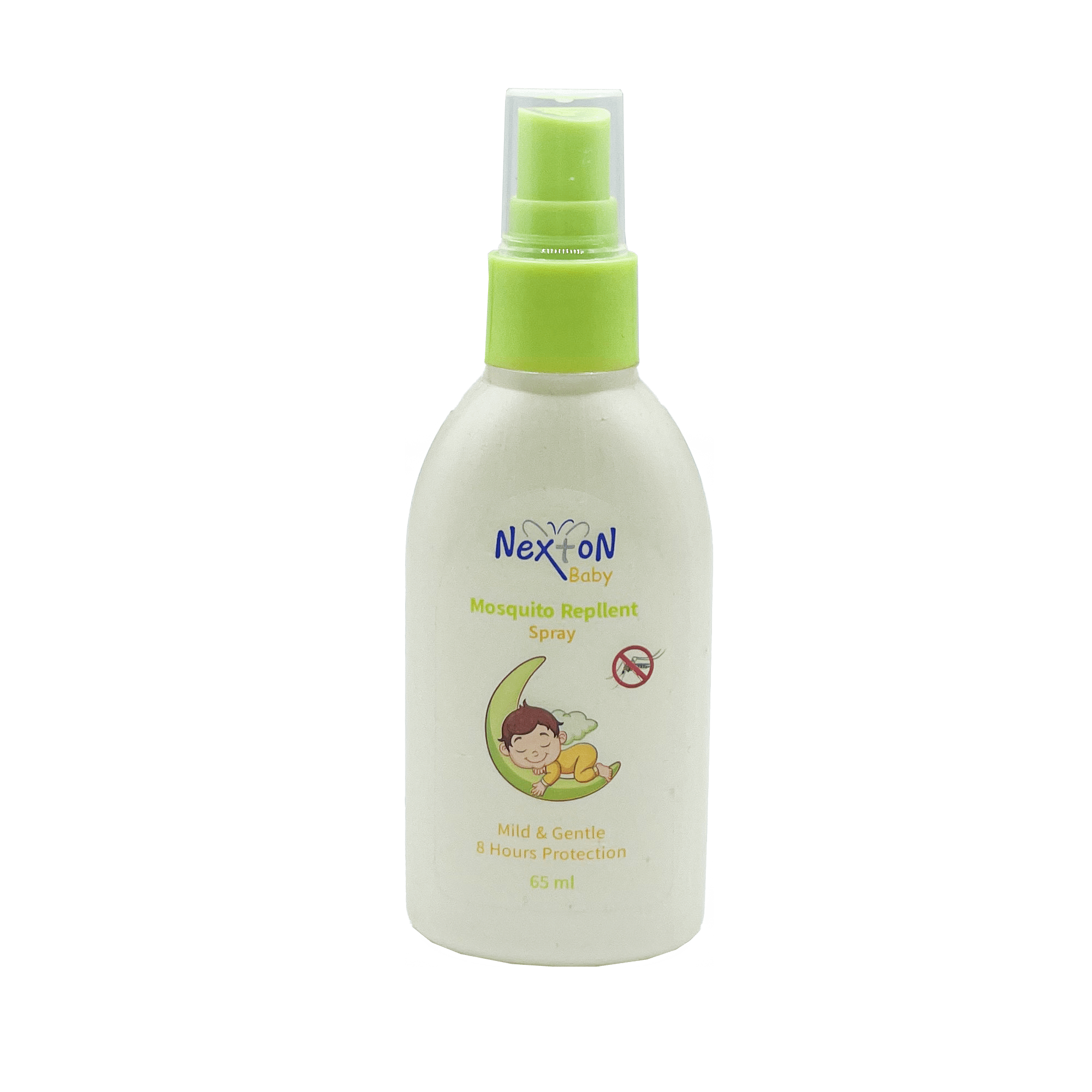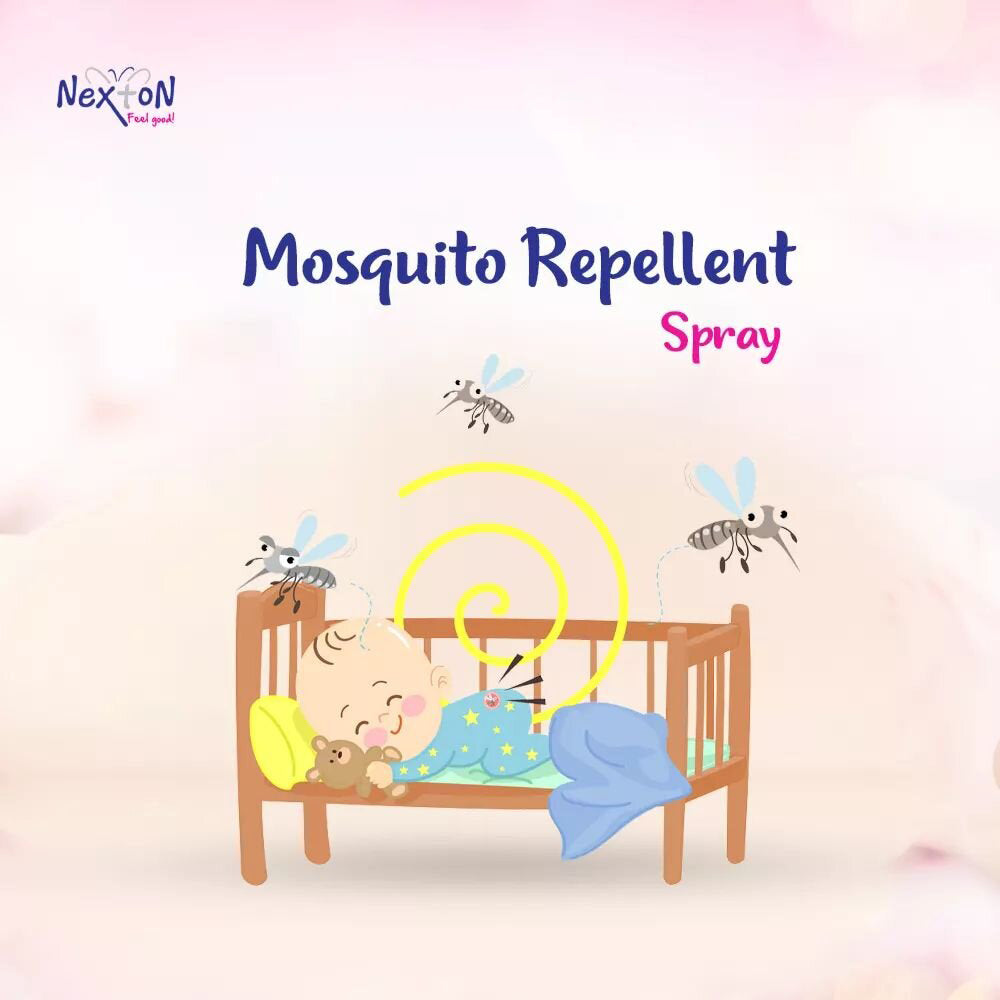 Baby Mosquito Repellent Spray 65ML
---
Specially Designed for babies
Nexton baby mosquito repellent spray helps to keep mosquitos away and keeps your baby safe from hurting. Harmful sprays or lotions are not suitable for your baby's delicate skin. All you need is the best baby spray to keep your baby safe from mosquito bites.

This mosquito repellent spray is hypoallergenic and gives long-lasting coverage without a greasy effect.
























Denat.Alcohol, N-Diethyl-Meta-Toluamide, P.V.P.K, Glycerine, Propylene Glycol.
Shake well before use to activate. Spray on entire area of skin to repel mosquitoes and bugs. Close eyes before spraying on face.