HTML sitemap for collections
WELCOME TO
NEXTON
Nexton makes parenting safer, stress-free, and a lot of fun. From the time babies are born, we are here to help you take care of them, be by their side as they take their very first steps into the world, and, of course, play with them whenever we can. Our mission and first priority are to protect your delicate little ones, and we take this role seriously. That's why we ensure that all our products are of the best quality and are certified by Pakistan and international standards.
We are a proud Pakistani brand. As the leading brand in Pakistan, Nexton has been providing the finest quality baby care and general cosmetics products for more than 15 years. All this experience enables Nexton to produce the highest quality baby care and personal care products. Therefore, our products are safe, helpful, colorful, and an important part of many homes.
We choose top-quality halal, gentle ingredients and highly balanced formulations for all our products. Our products are manufactured with the utmost care for your delicate babies.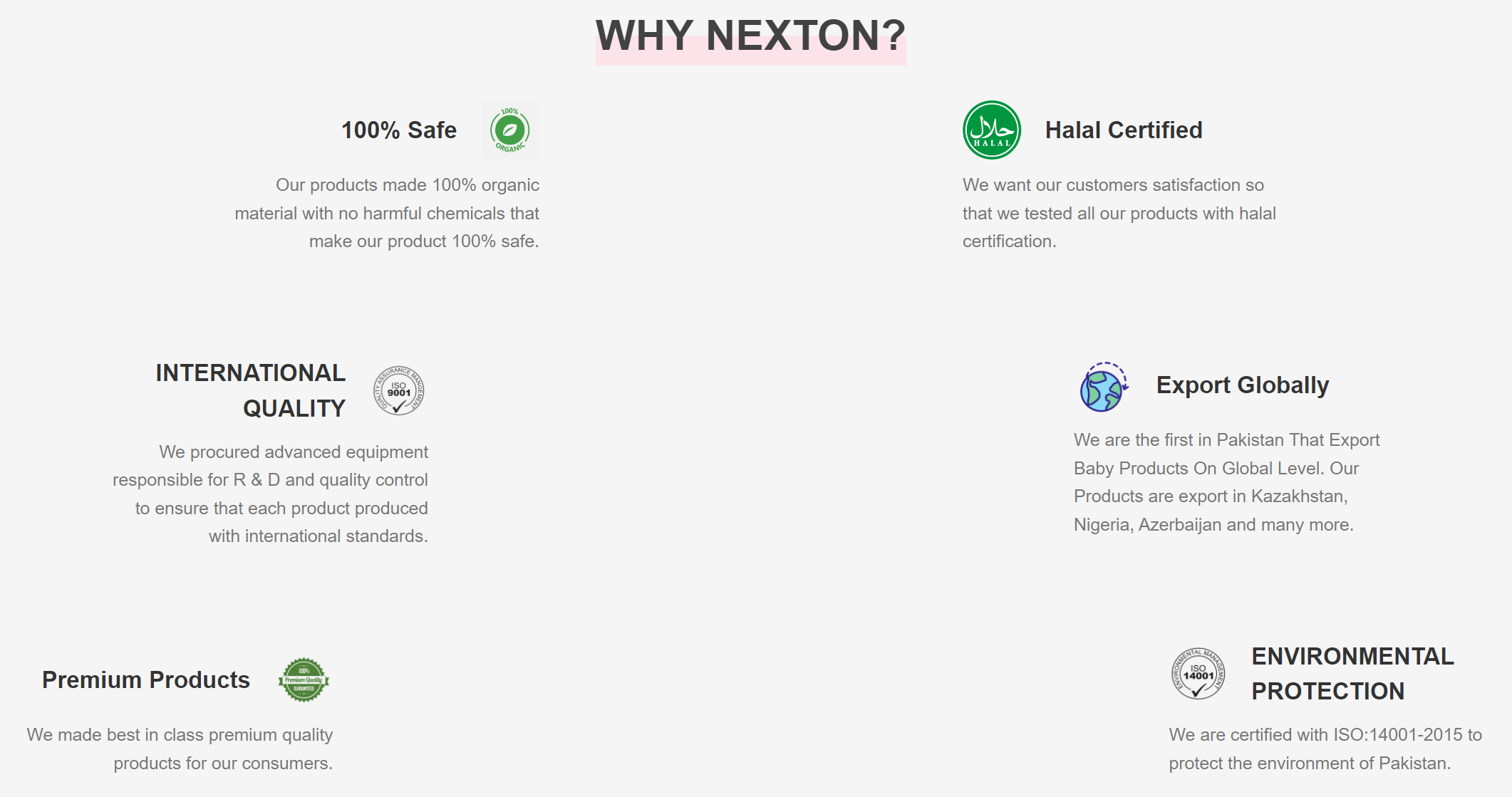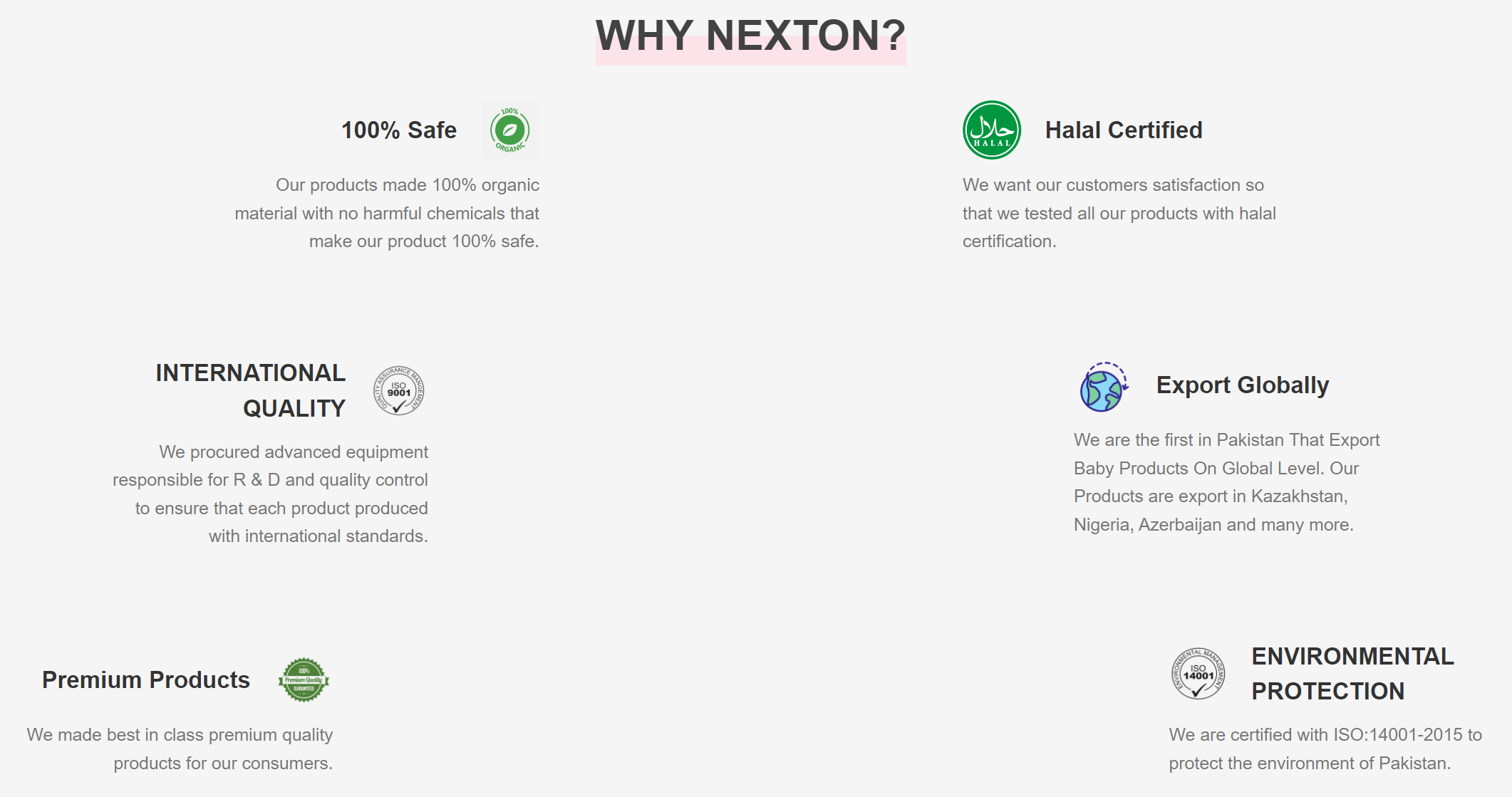 Best Products I have Ever Used !
I am impressed by the Quality of their products & and Most Amazing Part is this is Made in Pakistan.
I love their Whole Range. Effective and Safe to use !
Contact Us
Do you have any question?